VOIP SERVICES
Understanding the Process of a Cloud Phone System for Business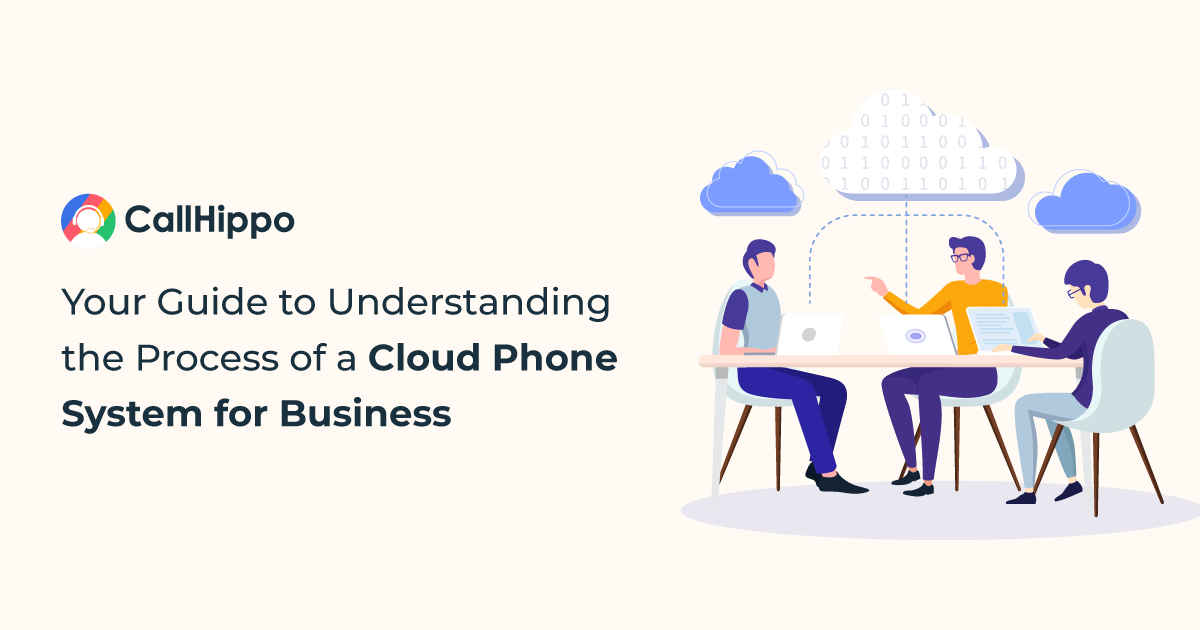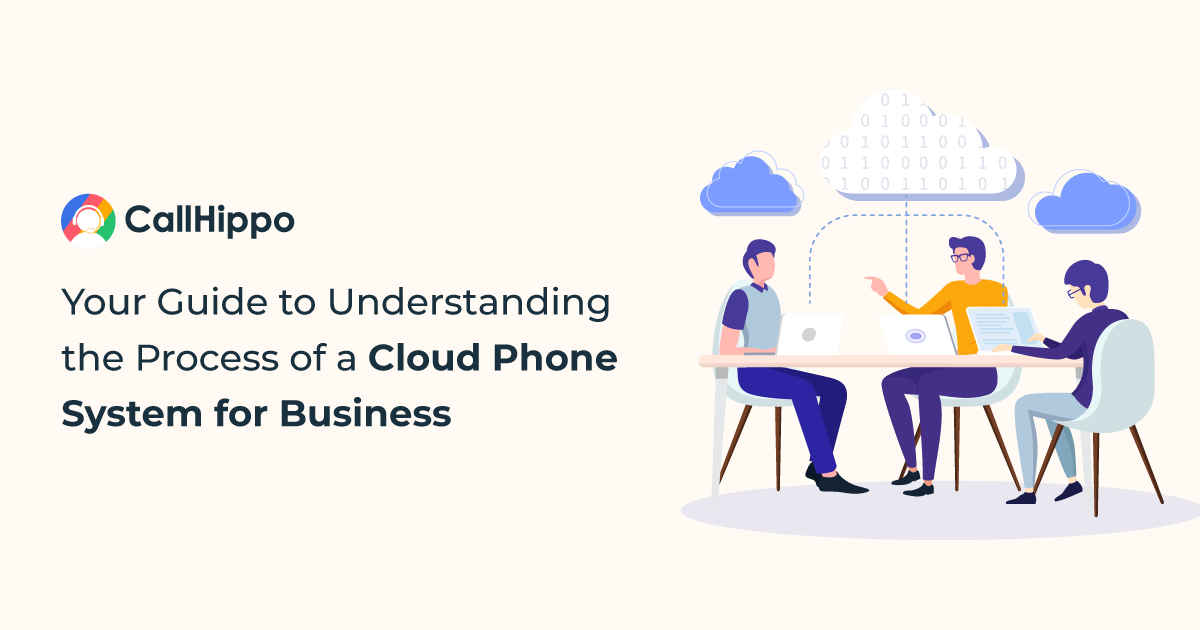 [ad_1]

Using the internet to communicate with clients continues to evolve as you are reading this blog. Cloud-based phone systems or VoIP (Voice Over Internet Protocol) systems are getting the attention they deserve. Most of this attention is from small businesses. 
The reasons for the popularity are lower phone bills, powerful built-in features, and unified communications. We are not discussing the features and benefits of a cloud phone system in this blog. We will help you understand the whole idea of cloud-based phones at a deeper level instead.
How a cloud phone system works
The system breaks your calls into small digital audio packets. Your recipient receives those packets in the form of data through the internet. A cloud phone system uses a PBX (Private Box Exchange) to route your virtual call through SIP trunking. In simple terms, SIP trunks are virtual phone lines.
You should have any one of the following accessories to make cloud-based calls:
A traditional telephone with a VoIP adaptor. 

A computer with an active internet connection. 

A smartphone. 

A dedicated VoIP phone supplied by your vendor or bought from a local shop.
We hope you have understood the basics of a cloud phone system. Let us see if your business needs it.
How to decide if your business needs a cloud phone system
Three factors decide whether a cloud-based phone system is right for your business:
1 ) Equipment
Do you already own IP (Internet Protocol) phones to use with a cloud phone system? If all of your phones are traditional, they will require a desk phone adaptor. Your existing equipment will have a direct impact on costs.
2 ) Costs
The costs will vary based on the features you need. Check with different vendors what types of packages they offer. For example, some vendors will sell you only a basic package, and you have to pay extra for other useful features. Pay only for what you need and keep your costs low. You can scale up the cloud system as your business grows.
3 ) Internet
Your office should have high-speed and secure internet connectivity. A good internet connection helps you manage your international clients with a cloud phones system efficiently.
Let us assume you have finally decided to go for a cloud phone service. So it is time to get started with the transition process.
How to switch to a cloud phone system smoothly
The purpose of a cloud phone service is to improve your business communication with every customer. Here are two tips to help you achieve the desired outcome:
1 ) A company-wide audit
The audit will help you assess your business's growth rate and the required network capabilities. For example, you can evaluate how much bandwidth your company needs at the moment. Discuss the audit results with your preferred software vendor and plan everything accordingly.
2 ) A wish list of essential features
Contact your business friends and VoIP service vendors to explore what features are in demand. The features should take your team's performance to the next level. Some of the best features are auto attendants, CRM integration, and remote work optimization.
Once you have got the above tips right, it is time to address some priorities before switching to the service:
Team members should not change their phone numbers frequently. They should be easily reachable by customers, co-workers, and company managers.

Train your team members to make and receive calls using VoIP software. You can request your vendor to conduct a training session.

The VoIP service should provide your team with static-free call quality. It means that there should be no disruptions and no dropped calls. In layman's language, the call quality should be in HD (High Definition).
A Final Word
As a business owner, migrating to a cloud phone system looks like a big task. In reality, the process is not that difficult. Good software companies can help you make the switch easily. 
Even if you do not invest in a cloud phone service today, there will come a time when you have to make the decision. Every business owner has a dream of achieving greatness at the global level. with cloud phone systems you can turn your global dream into reality and you can adapt to changes in your industry.
We will be happy to know if our blog helped your business in any way. You can comment below with your feedback.